JUNEAU EMPIRE – Marine watchdogs recall Exxon Valdez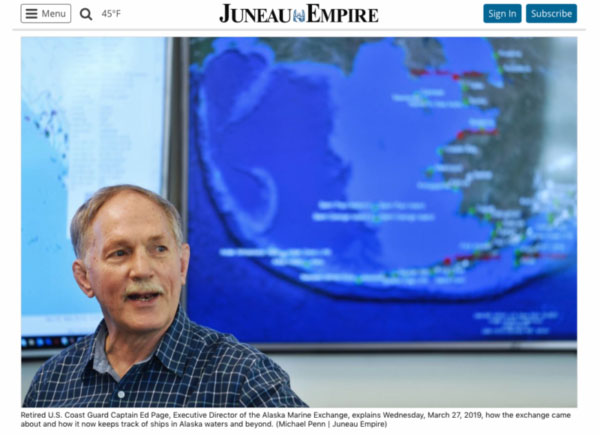 Infamous oil spill led to Marine Exchange's creation
Sunday, March 31, 2019 7:00am
When Ed Page flew over the Exxon Valdez oil spill 30 years ago this week, he was overwhelmed at how expansive it was.
"When you're flying in a plane and you see that much oil, you're just flabbergasted," Page recalled. "You go, 'This is mission impossible. Absolutely mission impossible.' Oil spreads like crazy. It's like a forest fire."
Just like forest fires, Page now says, the best way to fight oil spills is to stop them before they start. Page, who was the Coast Guard's chief of marine safety in Alaska at the time, was helping cleanup efforts in the years following the Exxon Valdez oil spill (which happened March 24, 1989).
The full Juneau Empire article: Thirty years after Exxon Valdez, Juneau organization working to keep waters safe