MARINE EXCHANGE REGULATIONS DIRECTORY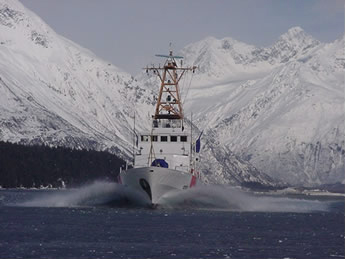 Introduction
Member Assistance with Regulations
The Marine Exchange of Alaska's staff has accumulated extensive experience in maritime operations in Alaska, and other regions of the U.S., and has an ability to assist companies to comply with the suite of federal, state and international maritime safety, security and environmental regulations.
Members of the Marine Exchange may call for assistance in locating regulations and determining how to minimize the cost of complying with the various state and federal requirements. For more involved work, the Marine Exchange can provide regulatory compliance services at a reasonable rate.
The list of work done by Marine Exchange staff includes but is not limited to:
Vessel and Facility Security Plans
Vessel and Facility Security Audits and Training
Vessels' Safety and Environmental Management Plans
Port Environmental Best Management Practices (BMP)
Emergency Response Plans
Hazardous Materials Security Plans
Responses to Deficiency and Violation Reports
Contact the Marine Exchange at (907) 463-2607 for additional information.
---
---